Rotary Power Chuck for Both Gripping and Exabding (JA7-44 / JH7-44)

JA7-44 / JH7-44 can woek with C-44 collet to gripping O.D purposealso can be switching to I.D claming as mandrel by install the expanding kits.The expanding kit including a push mandrel,a C-44I expanding collet,which C-44 collet is make by order.
Product Features
Repeatability for collet type power chuck : 0.030mm - 0.050mm.
Air/Hydro cylinder is built-in. No need for extra cylinders.
Aluminum alloy chuck body,light weighted
Allows non-stop operation when loading parts.
Widely applied to convert manual lathe into powered ones.
Widely applied to build spesial purpose machines.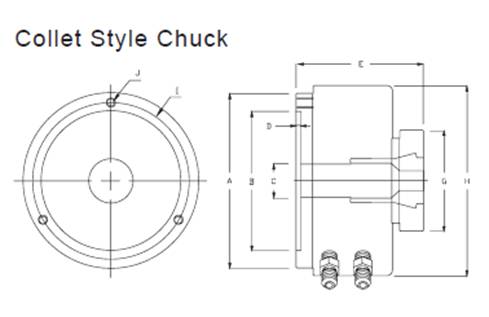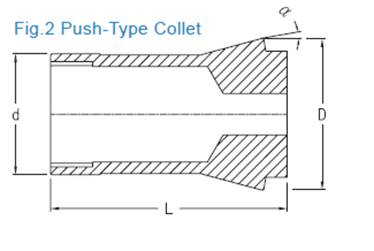 Push-forward Collet
Max.Capacity
Model
Fiqure
d
a(slope)
L
D
Round
Square
Hexagon
C-44
Fig.2
54.0
19°
87.0
68
44
31.0
38.1