JATO
กระบอกสูบนิวเมติก
Machine Features:
JAL SeriesPneumatic Cylinder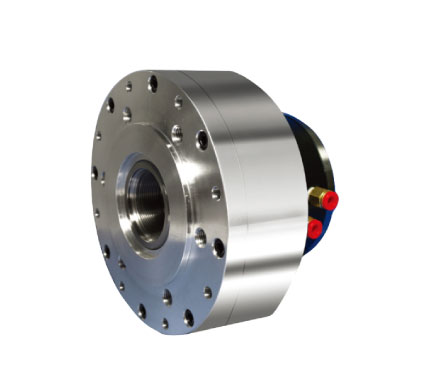 Product Features
Open center air cylineder, saving cast of hydraulic eqipment.
Open venter design allows bar parts gripping.
Adavence bearing design : low temperature rising when opration.
Low air leakage
Double piston design to offer high pulling force.(JA362)
Plesae use 5 um filter in F.R.L units.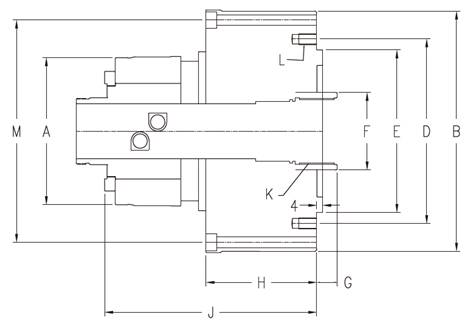 Machine Specifications:
| Model | JAL636 | JA362 |
| --- | --- | --- |
| Piston | Sindle Piston | Double Piston |
| A | 105(4.13") | 107(4.21") |
| B | 162(6.38") | 175(6.89") |
| D(P.C.D) | 115(4.53") | 115(4.53") |
| E | 100(3.94") | 100(3.94") |
| F | 55(2.17"0 | 50(1.97") |
| G | 0~12.0(0"~0.47") | -2.0~10.0(-0.10"~0.39") |
| H | 58(2.28") | 101(3.98") |
| J | 120(4.72") | 168(6.61") |
| K(for Drawtube) | M42xP1.5 | M42xP1.5 |
| L | 6-M10 | 6-M10 |
| M(P.C.D) | 147(5.79")8H-M6 | N/A |
| Throigh Hole | 36mm(1.42") | 36mm(1.42") |
| Air pressur | 2-8kg/cm²(29-114psi) | 2-8kg/cm²(29-114psi) |
| Max. RPM | 3200 | 3600 |
| Piston Stroke | 12mm(0.47") | 12mm(0.47") |
| Piston Area | 123cm²(19.1in²) | 287mm(44.5") |
| Net Weight | 7.2kgs(15.8lbs) | 9.2kgs(20.3lbs) |