MILLING AND BORING MACHINES
Resolution 0.5 - 1 - 2 - 5 - 10 micron Axes2e: X - Z2e: X - Y - Z
DRO dedicated to milling or boring machine, with a simple and clean structure, it has a number of useful features to simplify the operator's job. It also provides a practical integrated calculator that interacts with the displayed coordinates. Robust structure in steel and plastic that protects against intrusion foreign bodies or liquid splaash. It is furnished as standard with a simple support bracket to secure it to the machine.
OPTICAL SCALES
Dimension1.250÷ 3.000 mm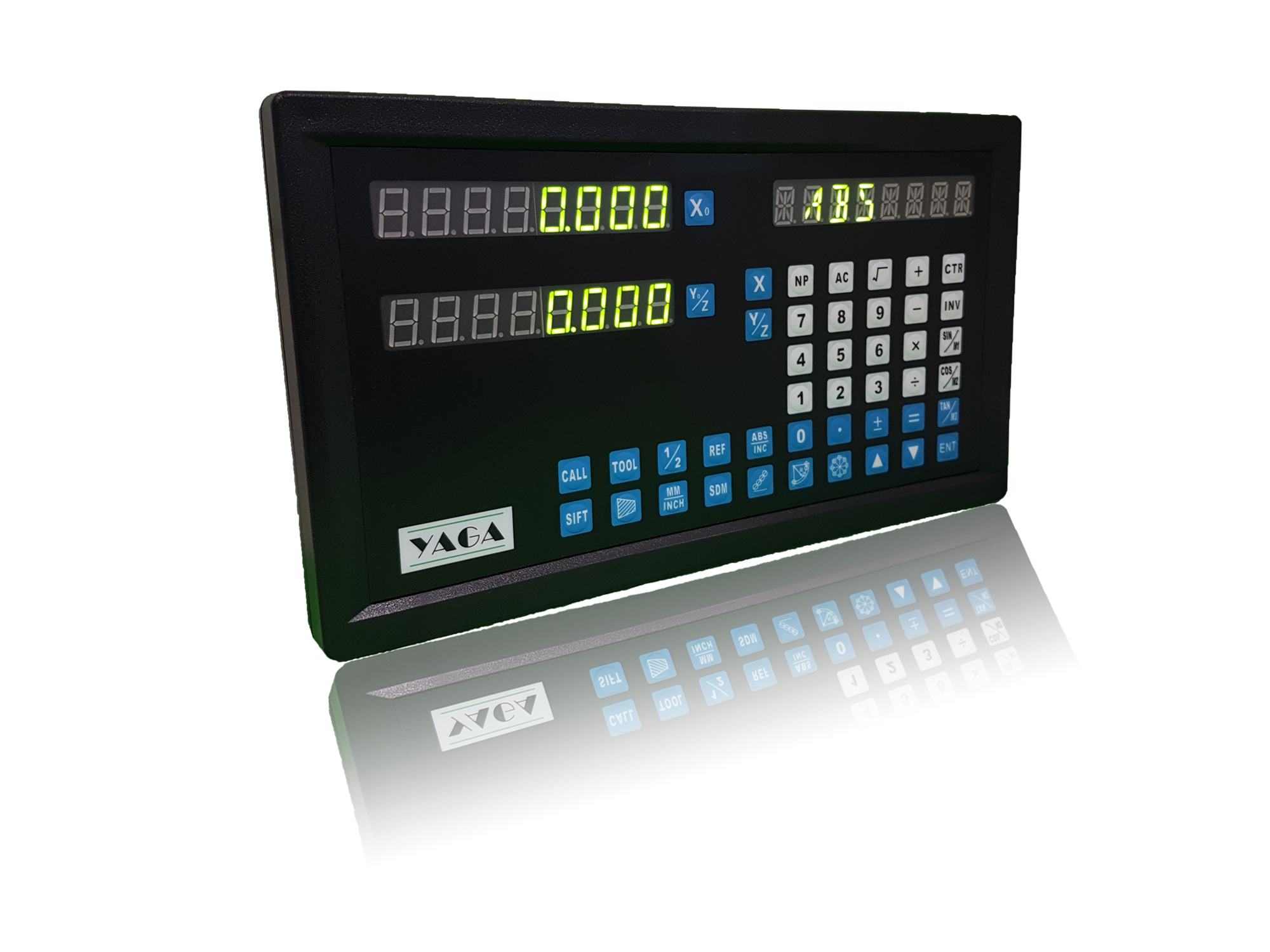 Functions and Features
The GT and GR series have been designed to achieve quality and reliability at competitive prices.They can be installed on both Machine Tools and Measurement Instruments, and are available with TTL (for DROs)and EIA 422 aA (for CNC) output signals.The supply includes everything is necessary for a quick and easy installation (aluminium protection, brackets, screws etc.) All scales are laser inspected.
CONNETTORE MASCHIO MALE CONNECTOR
AUSSENGEWINDE VERBINDER