Higher productivity with lower cost:
Tool post structure, wider range of selectivity, and optional features provide high speed and high precision operation. This saves unnecessary expenditures.
---
Back spindle:
32 CSB offers high performances of front and back simultaneous machining. The simple 32 B also provides an economic solution. Not only does it maintain its functionality, but also it comes with lower cost advantage.
---
Orientation Function:
The 5° orientation function is standard accessory and the CF axis is optional accessory for the main spindle.
---
Short length of remnant material:
The Rough Material Bushing is optional. By using this rough material bushing, the remnant length can reach to 50mm (depending on the length of the last machined). It is used to reduce material waste, saving the consumption of materials.
---
Raw material machining :
The 0.1mm tolerance of material can also be processed on our Swiss type machine by using "Rough Material Bushing".
Examples: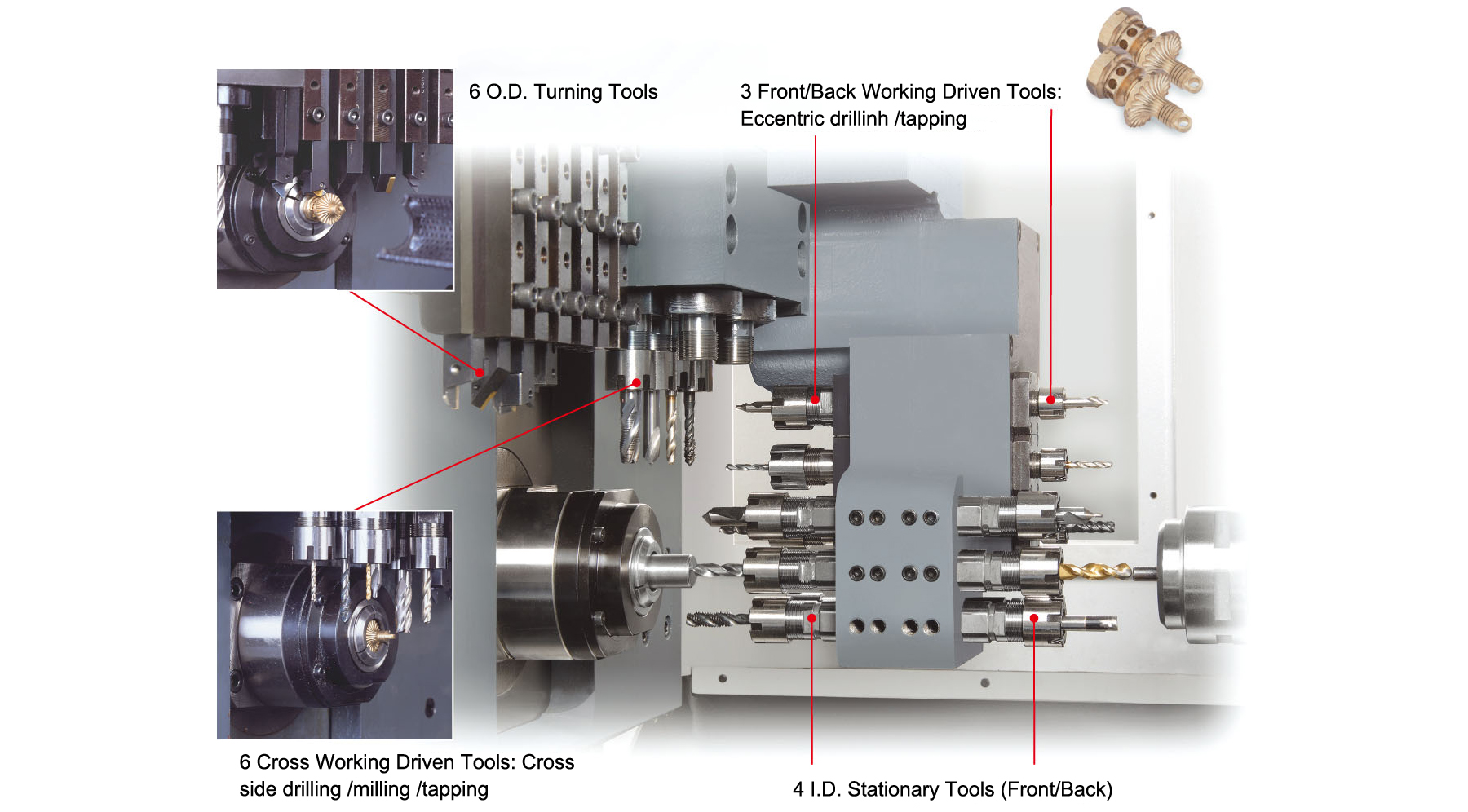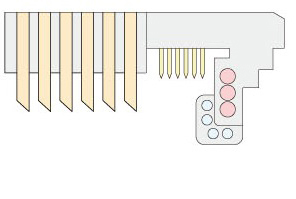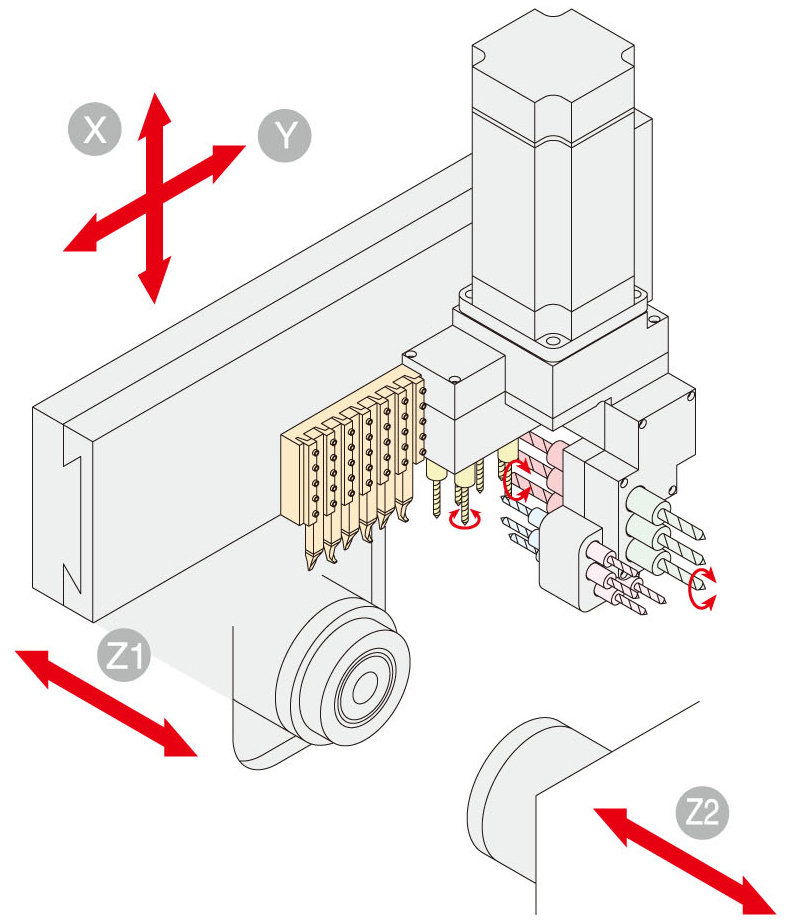 Items
DIAMOND 32
DIAMOND 32B
DIAMOND 32CS
DIAMOND 32CSB
Spindle 5° Indexing
◙
◙
◙
◙
Part off Detective Sensor
◙
◙
◙
◙
Coolant System
◙
◙
◙
◙
Work Light
◙
◙
◙
◙
Part Catcher
◙
◙
◙
◙
Live Bushing
◙
◙
◙
◙
Cross Working Driven Tool
-
-
◙
◙
Back Spindle
-
◙
-
◙
Front Working Driven Tool
-
-
OP
◙
Back Working Driven Tool
-
-
-
◙
CF Axis
-
-
OP
OP
Roughing Material Bushing
(Max.Machining = Bar Diameter x 3)
OP
OP
OP
OP
Chip Conveyer / Chip Bucket
OP
OP
OP
OP