JKP Cold Forging Presses
Knuckle Joint Cold Forging Press is suitable for processing forgings needed in hand tools, autos, motorcycles, bicycles, trains, ships, machine tools, textile machines, woodwork machines, conveying equipment, mining machinery, hardware parts, etc. It's an indispensablemachinery equipment for modernized forging plants, because it can produce precision forgings that can meet customer's quality and delivery requirements. The machine is a sharp production tool for forging plants.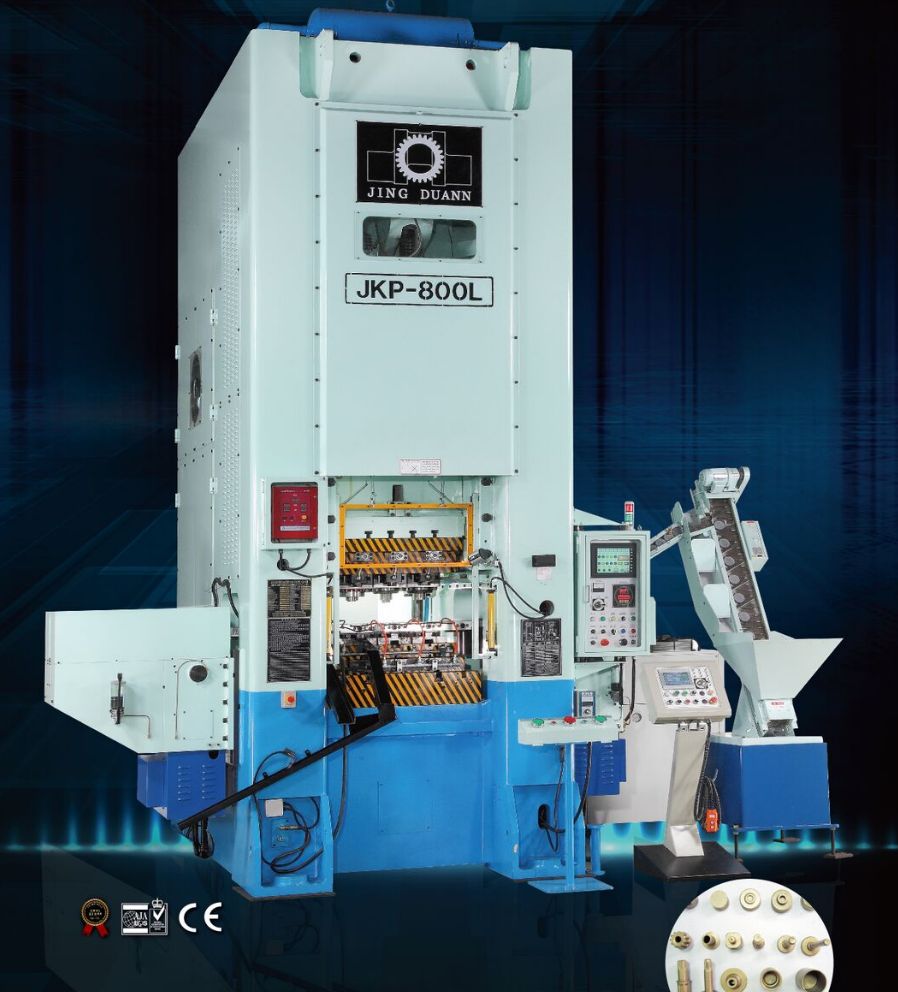 The joining of can with the shaft utilizes conic ring to facilitate adjustment of can angle. Scales are engraved on the surface of can, which can be used to adjust the angle as desired.
The joining of ejector lateral shaft with the rocker utilizes conic ring, where the fastening force of conic-ring bolt is used as safety device, such as when there is overload, the sliding off of conic ring is used to protect the ejector mechanism.
There are pointers and scale markings on the rocker and ejector lateral alleviated, and it needs to be adjusted back to correct position.
The installation and removal of conic ring key.